Updated by Nicole Huntley
When you select Edit on a contact summary page, there are a variety of details you can customize.
Find a Contact to Edit
To edit an existing contact, you'll need to find them first. To search for your contact, start typing their name, email, or address in the search bar.

When you find the contact you want to edit, click the contact's name to see the Contact Summary Page
Edit an Existing Contact
To edit a contact, click the Edit button.

You'll only see the fields you have data entered; once you click into Edit mode you'll see all contact detail fields.
Secondary Contact Details
In the Family & Friends section, you can add secondary contact details such as a spouse, partner, sibling, or parent. Once you add secondary contact details, you can market to them too with campaign emails and listing alerts.

When you have finished making changes, click Save.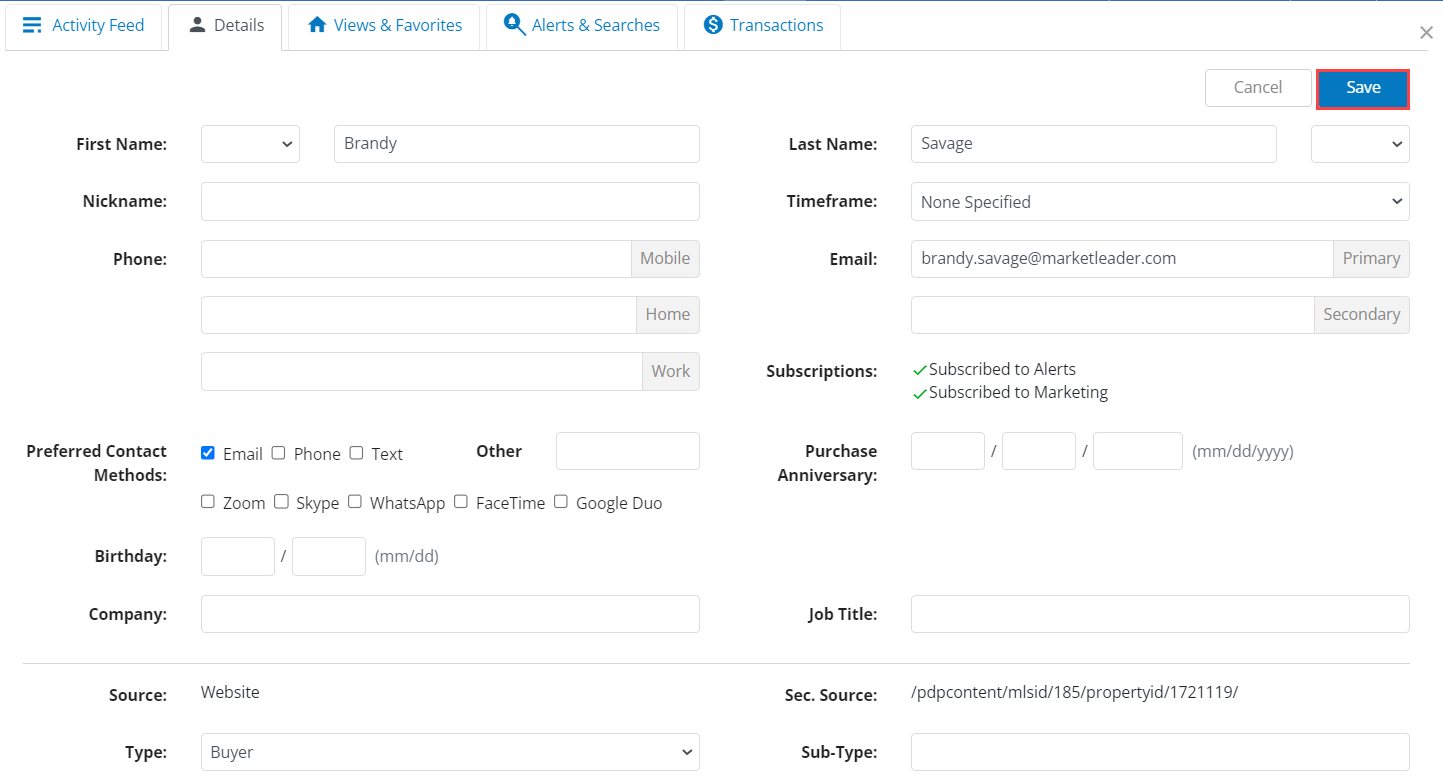 For Looking In and Max Budget, if the contact subsequently browses properties on your consumer site, these values may be over-written.