Adding a Video to Your Website
Adding a Video to Your Website
Adding a video to your Market Leader website from YouTube is easy and you can place a video on your website:
Home page
Sell page
Communities served pages
Custom pages
About page
To get started, open up two browser windows. One with your Market Leader account open and the other with YouTube open.
Locate the video you want to add to your website on YouTube. Click on Share below the video.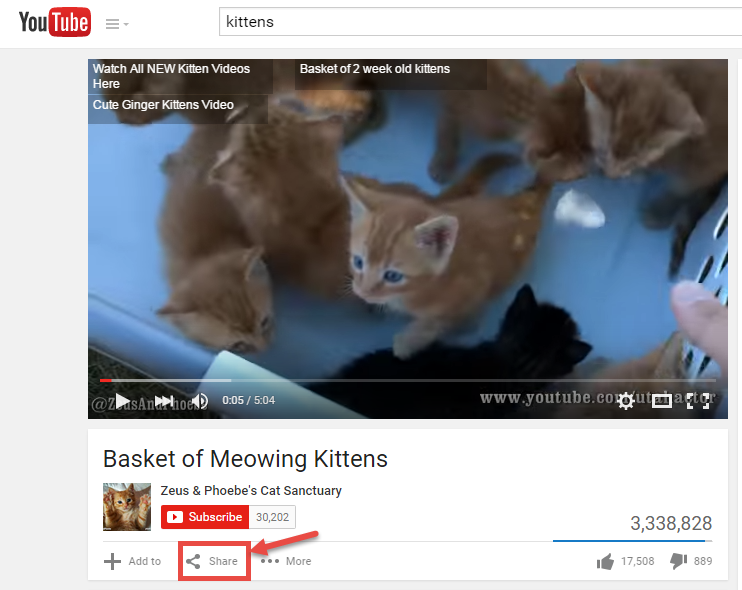 Next, click on Embed and copy the text that is provided.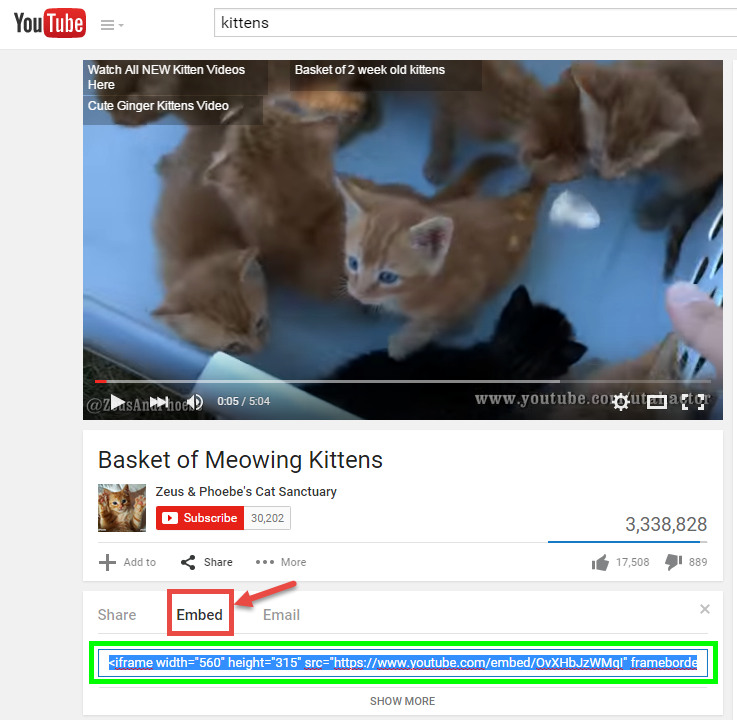 Now, navigate back to your Market Leader account, and select Edit Site from the Website menu. Then expand the menu for the page you want to add video, then select Edit Page.

If you're adding a video to your home page or a custom page, you'll need to add a custom content widget. Once you add the widget, follow the steps below to add your video.
Learn how to add widgets
In the Page Content toolbar, click the source code icon.

Paste the code below any code that is already there and click OK.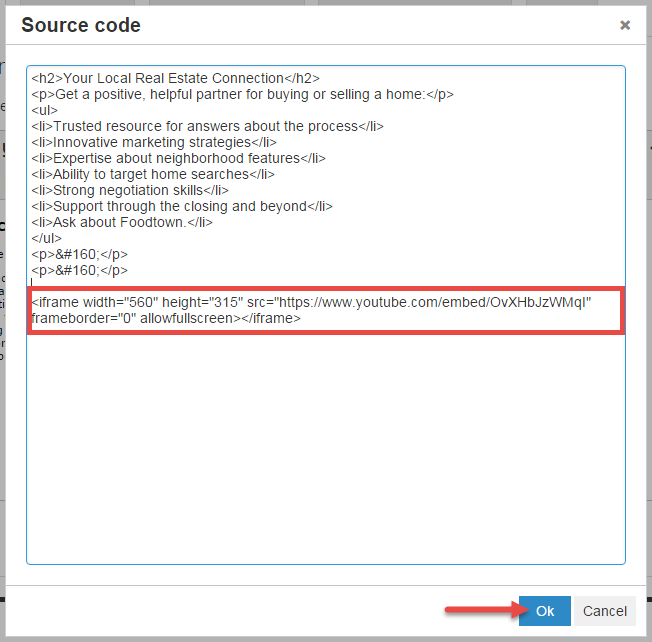 When you're finished, click Save. You can select View Page in the page menu to see your changes.