Add Images to Your Emails
Updated by Nicole Huntley
You can add images to the emails you send from your Market Leader system. In order to add images to your emails, you first need to get a unique URL for your image, which means you must host your image online. Here, you'll learn how to host an image online, and how to add the hosted image to your email.
Hosting the Image Online
In order to get the URL for your image, you must host the image online (rather than a folder on your computer). We recommend using an image hosting service that allows you to use the hosted images for business/commercial use, such as Google or Facebook.
Short Video to Learn How to Host an Image Online:
IMPORTANT: If you're uploading images into an album in your Google Photos, you must make sure the album is public. To do this, go to your album, and select Options from the menu. Then move the toggle to share your album.
Adding the Image to Your Email
When composing your email, place your cursor where you'd like your Image to be placed. Next, go to where your image is hosted (e.g. Google Photos or Facebook) and right-click on your image. Then select Copy Image.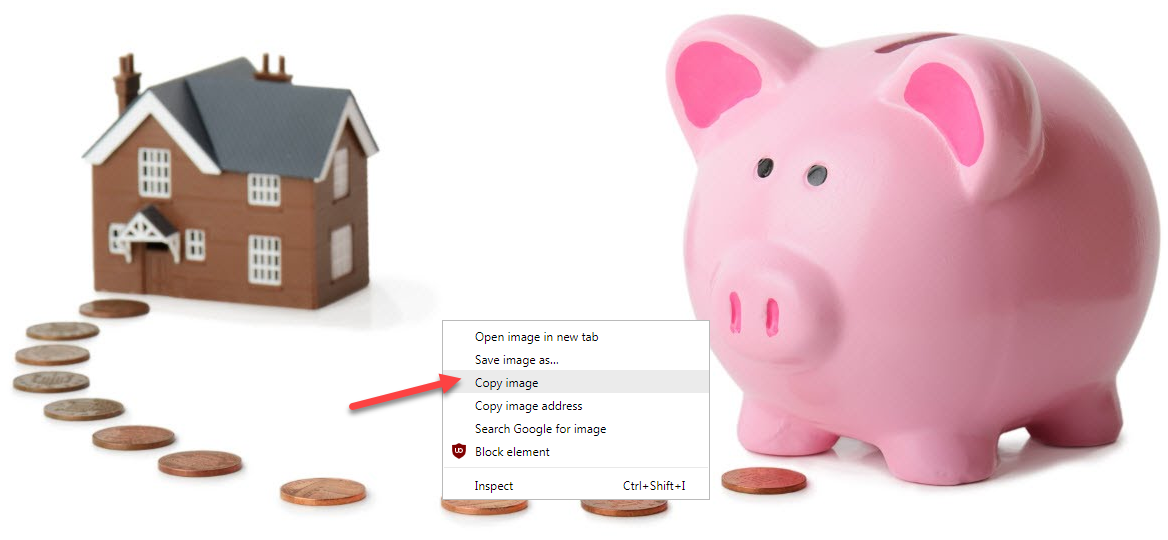 Now, go back to your email, and then paste the image into the email body (Control+V on a PC or Command+V on a Mac). You will now see the image in your email.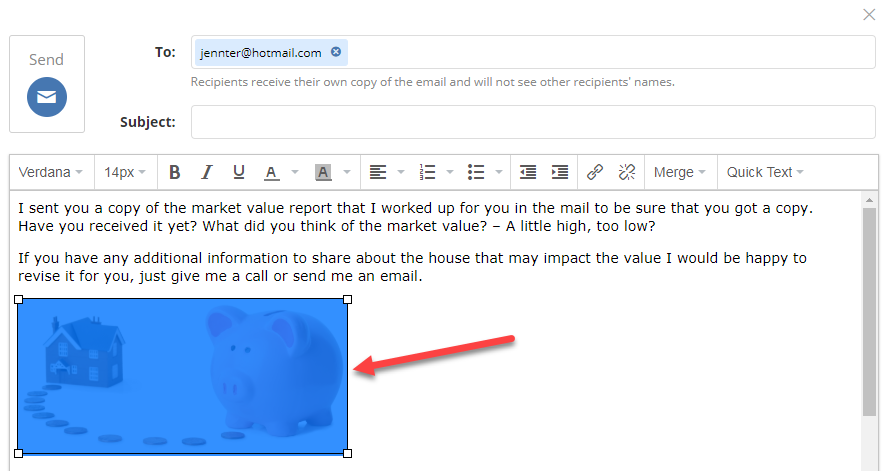 If you'd like to hyperlink your image (e.g. to a video or website), 
click here 
to learn how.
If your image is too large or small, simply click on the image to select it, and you'll see tiny boxes in each corner of your image. Click and drag one of the four corners to resize your image up or down as needed.

Adding an Image to Your Email Signature
We recommend that you do not add images to your Email Signature (e.g. your profile photo), as the system does not automatically format these images, and there are several system-generated emails that will automatically include your profile photo:
Welcome Email
Listing Alerts
Market Insider Newsletter
CMA
Property Emails