A listing alert is an automatic email notifying a contact of new listings or price changes for properties that match their search criteria. They include links to full property information on your website in order to keep your contacts coming back to your website.
Depending on the frequency, these emails give you the ability to tell which of your contacts are hot and motivated so you can consistently reach out to them and remain top of mind. Listing alerts are the BEST engagement tool in your system and it's a best practice to set up as many of your contacts on them as possible.
Create a Listing Alert
You can create a listing alert from the All Contacts dashboard, or from a specific contact in your system.
To create an alert from the All Contacts section, Click on the Contacts menu, and select All Contacts. Then once find the contact you wish to setup a listing alert for, click the Add link in the Listing Search column.

If you see the house icon that indicates the contact already has an alert set up.
To create an alert from a specific contact, click on the contact, and then click the Active Listings Alerts button.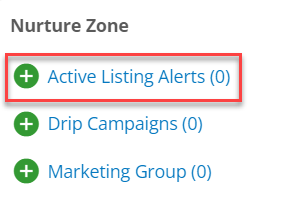 No matter where you start the alert, the process is the same. First, enter a Name of Search, Email Subject, Listing Status, Alert Frequency and then select a Listing Type (the alert name won't appear anywhere, it's just for your reference). Next, you can set the search area by either entering an area name, or using the map search.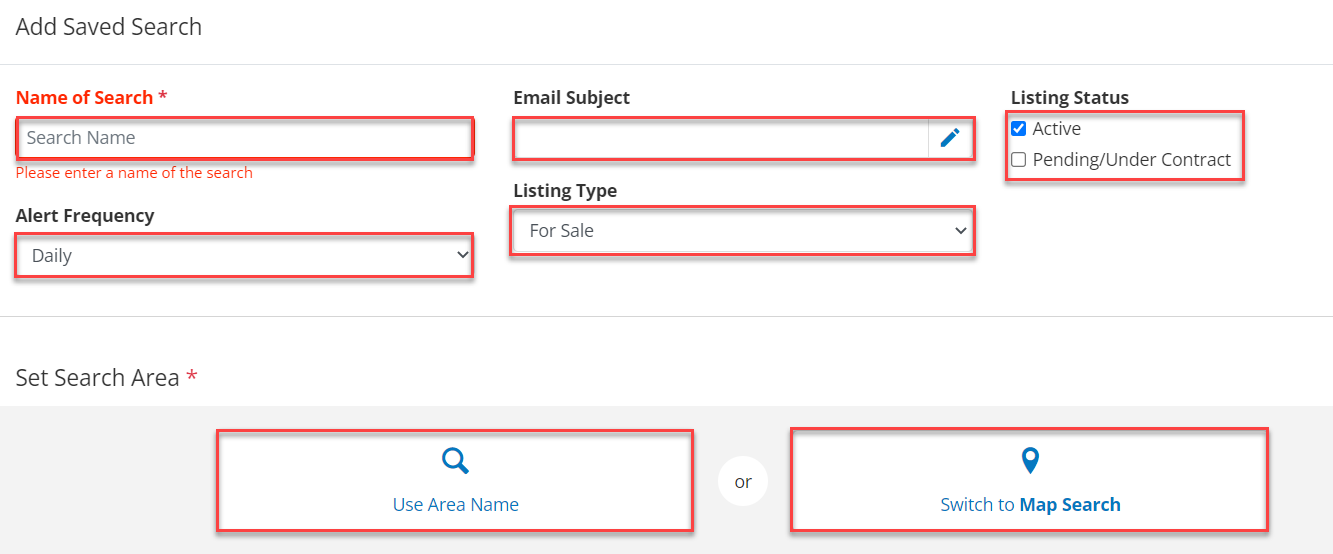 Remember when selecting the "As soon as available" frequency that your contacts will receive a Listing Alert email as soon as we receive the listing from your MLS. For most MLS', this would happen up to 15 minutes after the listing is added to the MLS, although some MLS' can take a few hours. As well, since the listings have just been added to the MLS, the images may not appear when the listing alert is first sent to the contact.
For better deliverability and a more personal touch, you can customize the email subject line for your listing alerts. To add a custom subject line, click the pencil icon add your desired subject.

We recommend using the contact's first name, or specific listing criteria details.
Next, enter the additional listing criteria, including area, price, beds, baths, and select the listing type(s). When you're finished, click Save.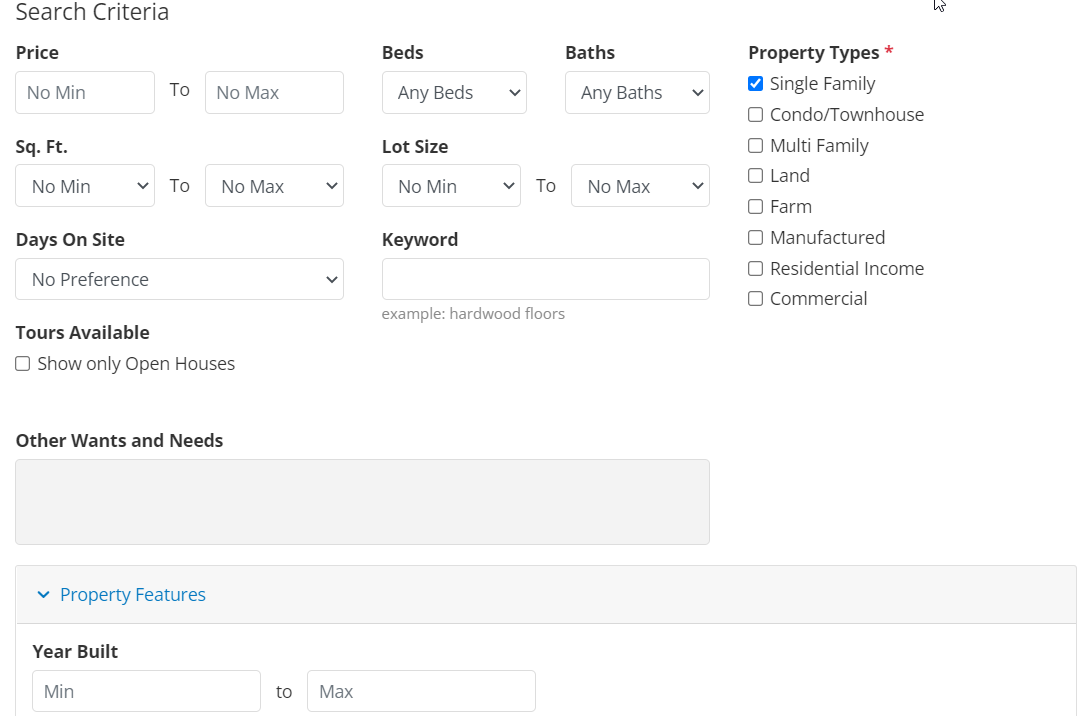 The Other Wants and Needs field can be edited in the details section for your contact.
Learn more
Include a Secondary Contact
Since buying a new home is a big decision that usually involves a spouse or partner, you can also send listing alerts to a secondary contact! Simply add secondary contact details to a contact record, and then check the "In addition, send to" box when you set up a listing alert. Learn how to add secondary contact details.

Listing Alerts for Sellers
You can select a specific listing status for your alerts too. For example, if you want to engage seller leads and give them an idea of the activity in their market, you can select Pending & Under Contract from the Status menu. This will send listings that have gone under contract or into the pending status.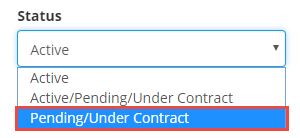 How a Contact Creates a Listing Alert
When a contact visits your website, they have the option to setup their own listing alert. They'll just click the Save Search button after they search for listings. When they click the save button, they'll be asked to register or sign-in (if they're not signed in already).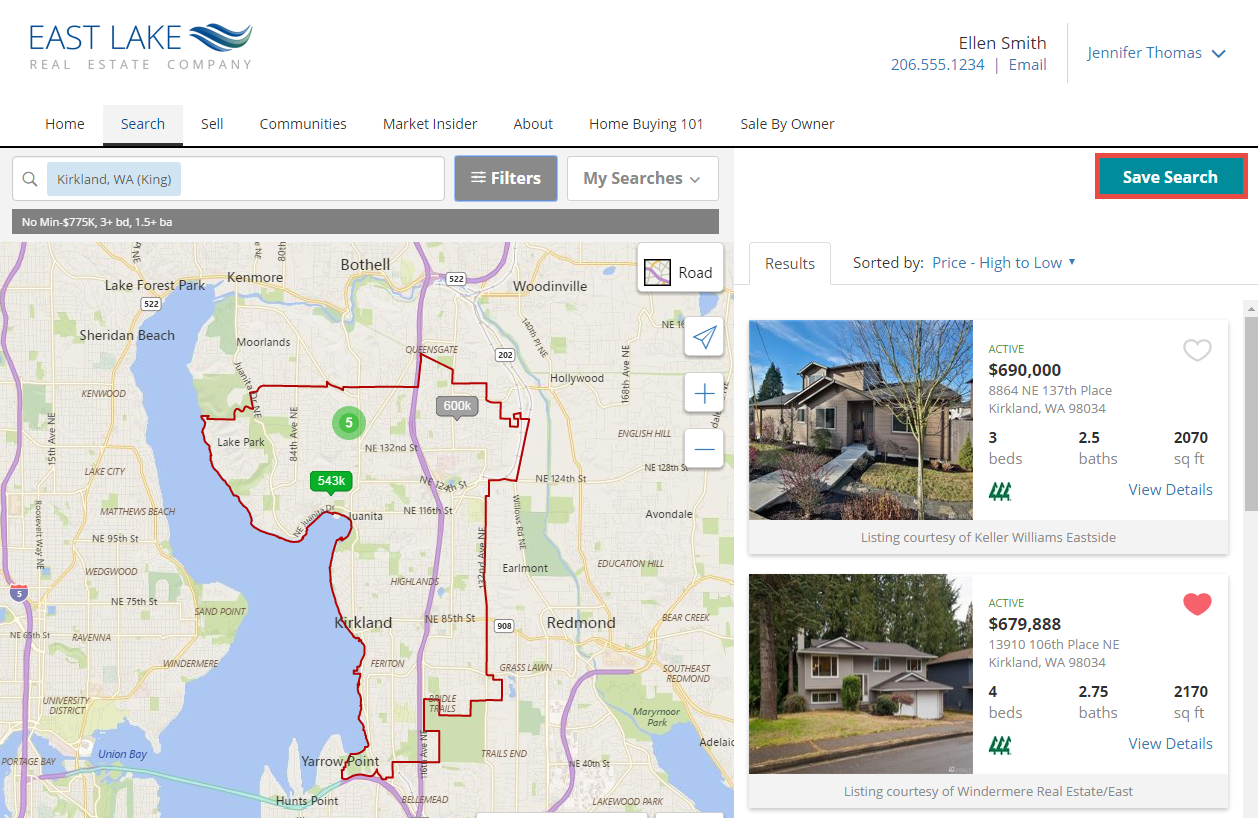 When a contact creates their own Listing Alert, the default frequency will be Daily. They will not have the option to select the "As soon as available" email frequency. This frequency option is a powerful tool that you should monitor closely if you decide to set your client's Listing Alerts up this way.
Your contacts can edit the criteria or frequency for their listing alerts. While logged into your website, they can access their profile info by clicking their name in the top right, and select Saved Searches. Here they can edit or delete their alerts, or run a listing search based off the alert criteria.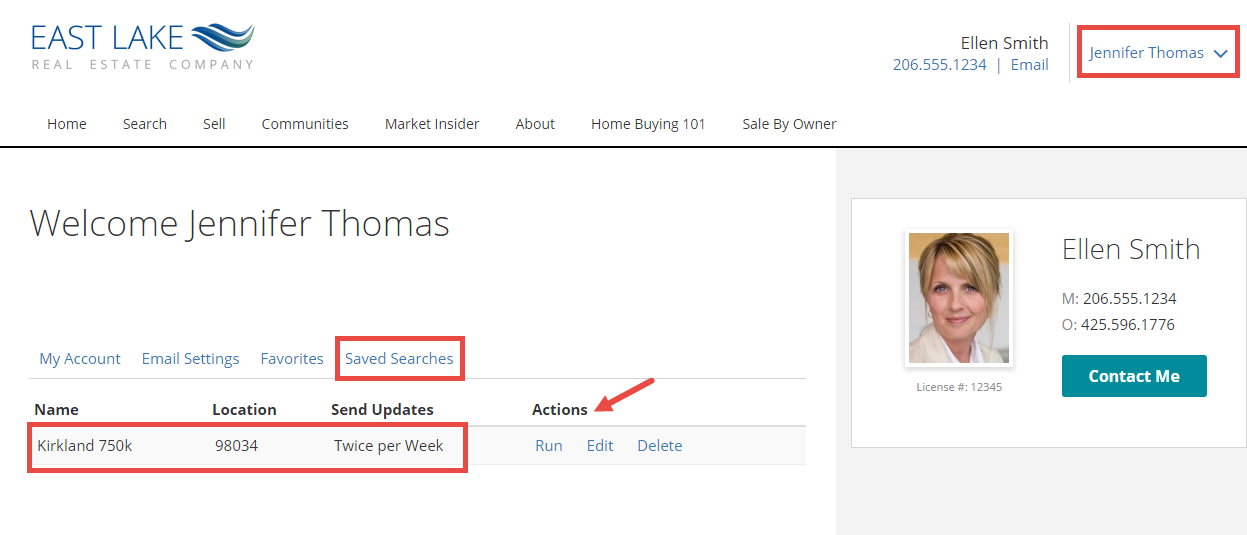 If a consumer registers on your website and becomes a contact in your system, if they never setup their own listing alert, one will be automatically created for them after 24 hours, using the search criteria based on the properties they viewed on your site.
Review a Contact's Listing History
When a contact sets up their own alert, it's possible that they didn't fill out their search parameters entirely (such as forgetting to enter a maximum price), so you should always review alerts that your contacts have set up and help them edit the listing alert if necessary.
Start by reviewing your contact's current listing alerts and saved searches. On the contact's record, click the Alerts & Searches tab.
On the Alerts & Searches tab, you will see the following information:
Saved Searches: A glance at any listing alert's a contact already has setup. Use the Edit icon from the Actions column to view more details or make changes to an existing listing alert. Click the Run link to run a property search based on the alert criteria.
Sent Listing Alerts: A view of all the listing alerts that have been emailed to your contact.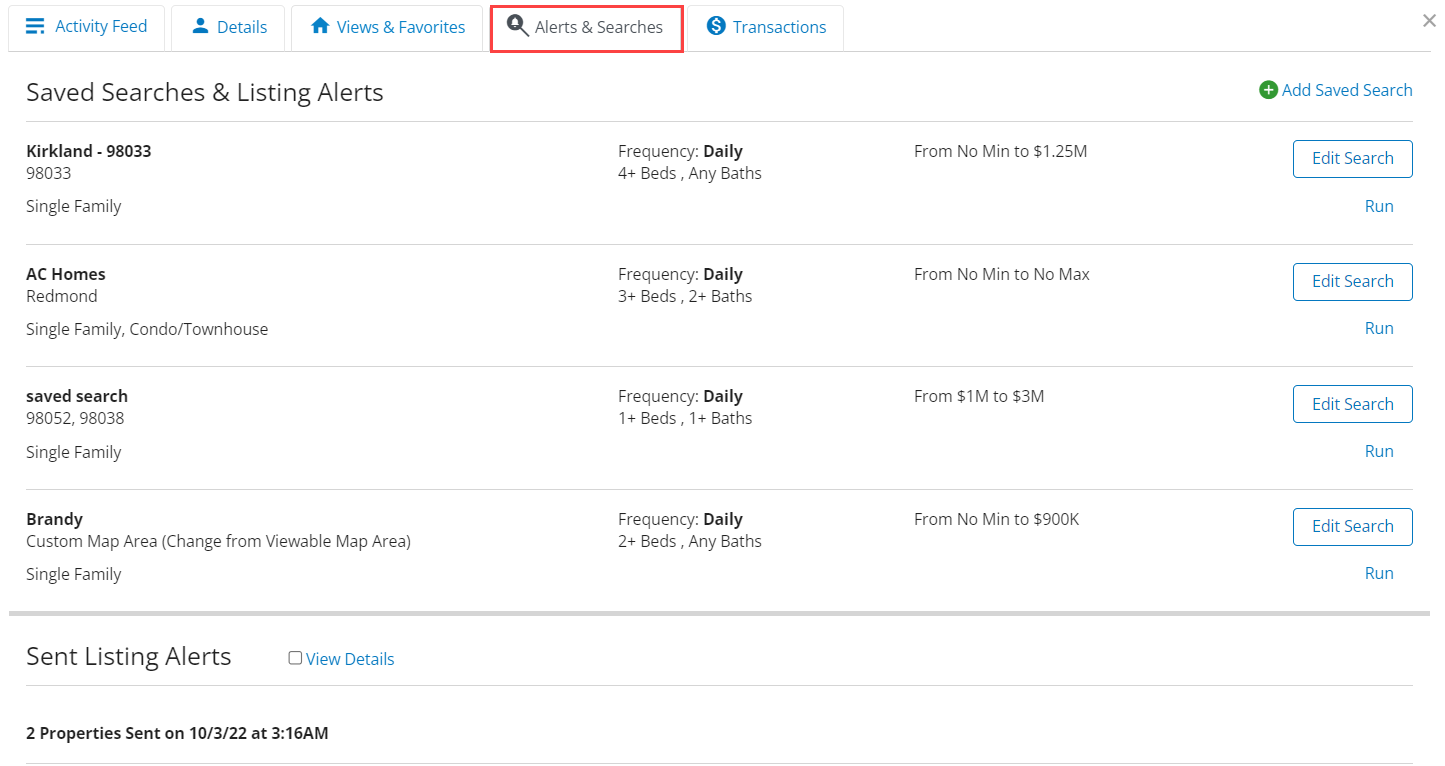 Find Contacts Without a Listing Alert
As a best practice, we recommend reviewing your contacts on a regular basis and looking for those that haven't set up a listing alert yet so you can set one up for them.
To find contacts that don't have a listing alert, select All Contacts from the Contacts menu, then click the Filters button. Then, in the Saved Listing Alert filter, select Not Saved. Then click Search.