Choose Your Website Layout
Choose Your Website Layout
The first step to building the perfect website is to select a layout, then you can add additional elements to customize your website. You can choose from three layouts: Villa, Bungalow, and Tudor.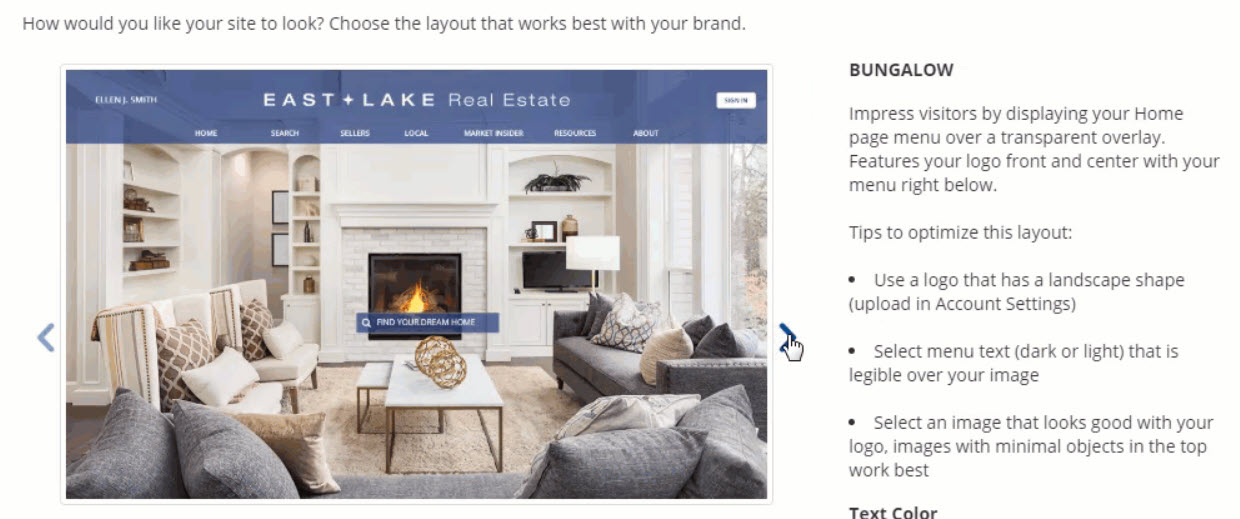 Light or Dark Mode
Each layout has two text modes - light and dark, so you can select the style that best represents you and your brand.
Light Mode: light background, dark text
Dark Mode: dark background, light text

If your logo is light or white, dark mode might be best. Conversely, if you have a dark logo, you may want to go with light mode.
Once you've selected your layout and text mode (light or dark), the next step in the Website Wizard is to choose your default accent colors and fonts. Learn more