Customize Your Sell Page Text
The Sell page on your Market Leader website is a great way to attract sellers who are looking for the value of their home. When a consumer registers on this page, they become a contact in your system. Then you can send them a CMA and start building a relationship with them. Best part is, phone numbers are required on this page's registration form.
To customize the sell page text on your about page, select Website from the Account menu. Then select Pages in the left-side menu, and then expand the Sell page menu by clicking the Page link.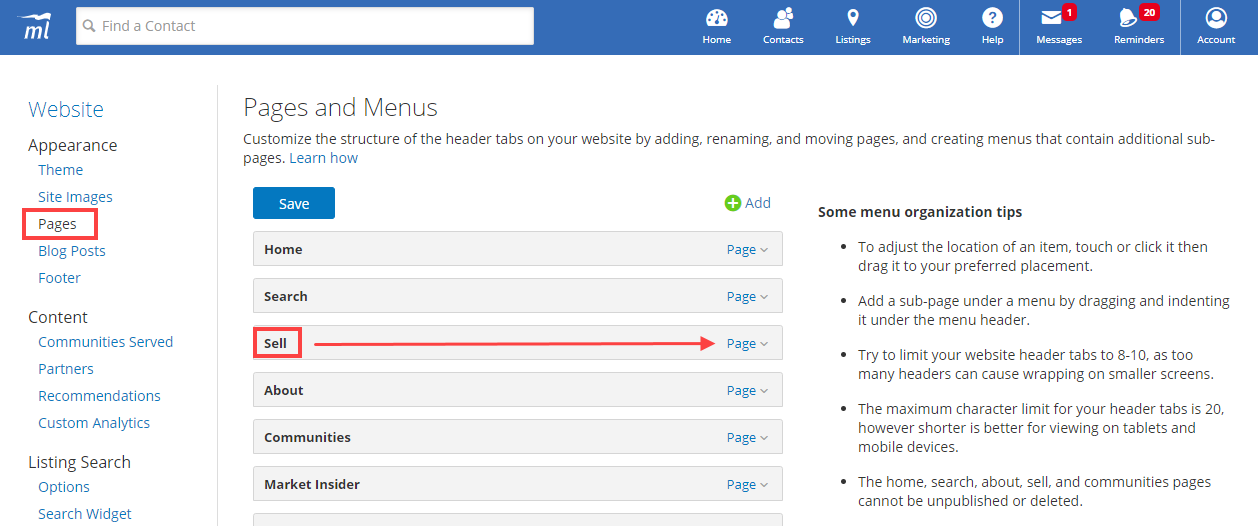 Now you can enter your content in the space provided and use the toolbar to format it; you can add text, images, or video. When you're finished adding or editing your Sell page content, click Save.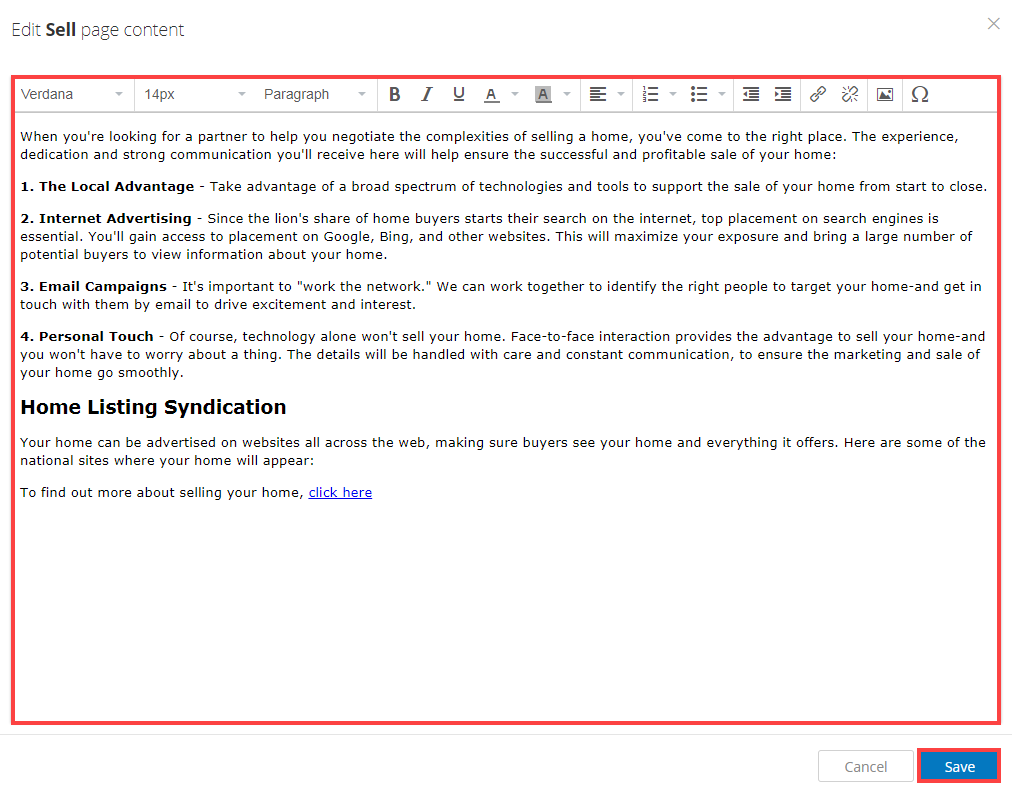 Rename Your Sell Page
To rename your Sell page, expand the Sell page menu by clicking the Page link, then select Rename.

Then, simply add the new name in the field, and then click Save.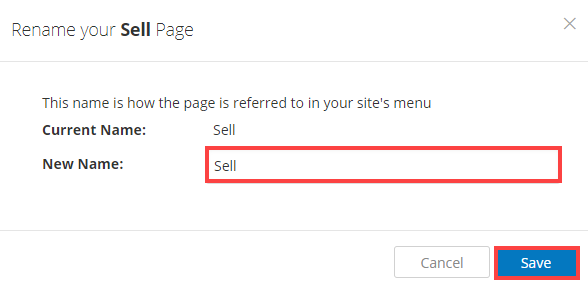 When renaming a page, the system will always display the original page name at the top, in case you can't quite remember which page it was before a few name changes.
Sell Page SEO Settings
You can customize the SEO settings for your Sell page by clicking the Page link, then select SEO Settings.

Here you can add your SEO Title and Meta Description. When you're finished click Save. Click here to learn Titles and Descriptions best practices.