Listing Marketing Automation
Listing Marketing Automation
Updated by Nicole Huntley
With Market Leader's Listing Marketing Automation, your system will email you a ready-made, customizable marketing package to promote your new listings. Now you can spend your time selling homes, and let us take care of the property marketing.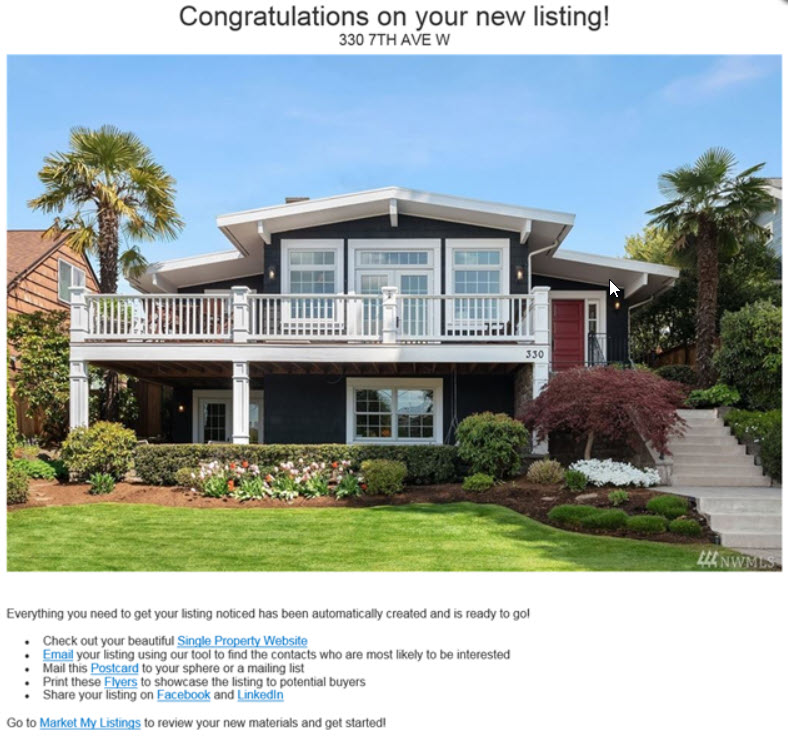 Your new Single Property Website
Quick link to review your pre-built listing email, so you can send it to a targeted list of contacts
Your new, ready-to-print property postcard and listing flyer
One-click social sharing for your listing
Easy access to the Market My Listings section of your system
Depending on your product, you may have a few different links and options in your email. Some versions will not include the Single Property email, or pre-built marketing designs.
Be sure to add your Agent MLS ID to take advantage of your listing marketing automation - this feature does not apply to office listings.
Then, once your listing hits the MLS - with at least ONE photo - you'll receive your listing marketing email, so you can get a jump on promoting your new listing.