Add Your Market Leader Professional Email Address to Your Brivity.com Profile
Add Your Market Leader Professional Email Address to Your Brivity.com Profile
With Market Leader Professional you can manage all of your online leads in one place. Market Leader allows you to engage each of your leads, maintain consistent branding, and stay top of mind.
Just add your Market Leader email address as the main email address in the profile or lead notification section for your lead generation source.
To find your Market Leader email address, select My Account from the Account Drop-down Menu. 

The CRM Email address under Profile Details is the email address that you should copy and paste into your other lead-source profiles.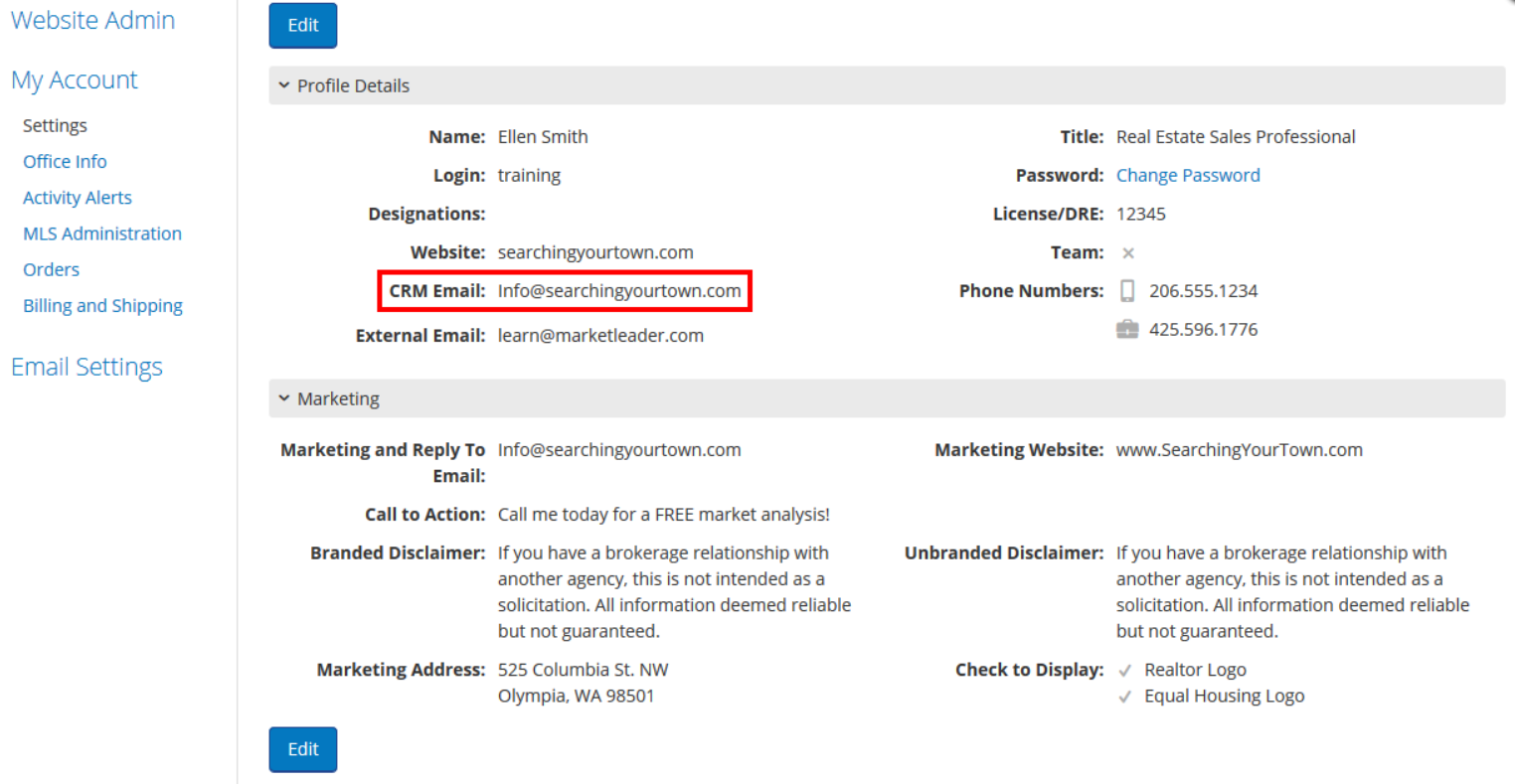 Now log into your Brivity account, and add this email address as the lead notification email to start receiving your Brivity leads into your Market Leader system.