Add or Edit the Communities You Serve
Communities served is a great way to boost SEO, while providing valuable neighborhood information for consumers. Community pages can be found in the Communities section of your website, and you can use widgets to showcase these pages. Learn how to add widgets
Add a Community
To add communities to your website, click on Communities Served in the website content menu. Then click Add Community.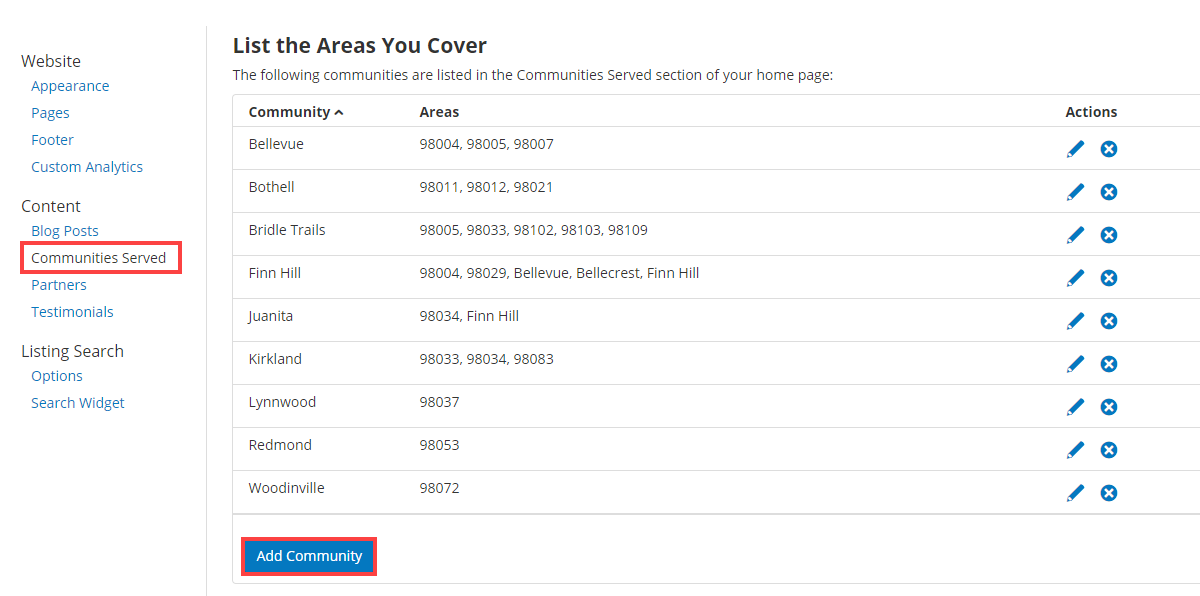 From here, there are four steps to create a great community page:
Community name*
Community boundary*
Community description*
Community characteristics
Community photos
SEO settings
* = Indicates a required step
Community Name
First, enter the community name in the Name field. You can check the Primary Community box if you want to showcase this community in Communities Served widgets you add to your home page or custom pages. Learn how to add widgets

Community Boundary
Next, you'll need to create a boundary for your community. There are two different ways you can create a community boundary:
Zip Code or Neighborhood
Custom Boundary
Zip Code
To add a zip code or neighborhood, simply start typing the zip code or neighborhood in the Area(s) box, and then select from the auto-fill menu.

If the neighborhood name does not appear in the auto-fill menu, you'll need to use a zip code or custom boundary. This usually happens because the specific neighborhood is not recognized by your local MLS.
Custom Boundary
To draw a custom boundary for your community, click the Draw on Map button. Then, click the Draw Community button and use your mouse to draw your custom boundary (you may need to zoom in on the map to create just the right boundary).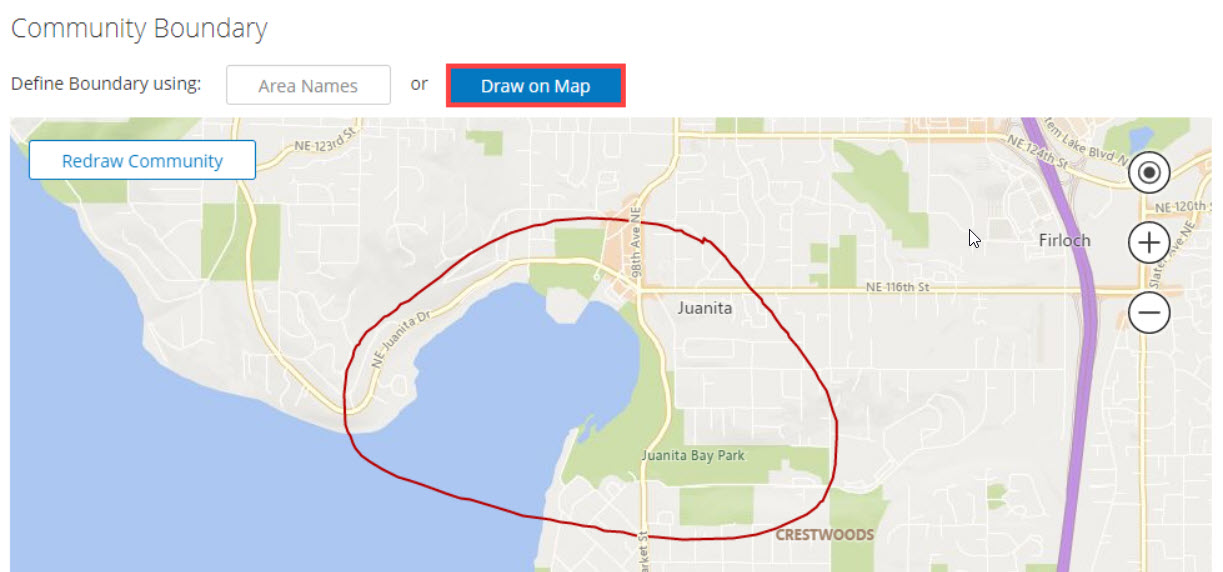 If you're not happy with your custom boundary, click the Redraw Community button to draw a new boundary.
Community Description
Once you've associated a geographic area, you'll need to add a short community summary, and a community description. The community summary should be a few words, and the description should provide great community information for consumers.
What are some of the local landmarks or tourist attractions?
Why would someone want to live here?
What's your favorite thing about this community?
Where's the best coffee shop or restaurant?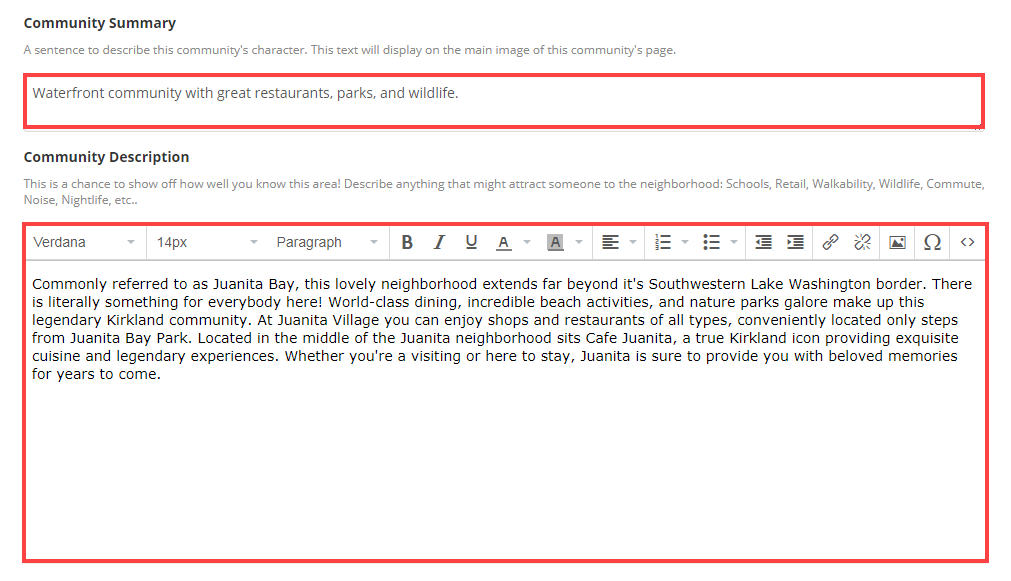 Be sure to add unique content here, and don't be afraid to use video, images, and links to other pages of your website, and external websites too!
Community Characteristics
Next, you can select community characteristics so consumers can learn even more about the area. You can check the boxes that apply to the community, or you can also add up to four of your own, custom characteristics too.

Custom community characteristics will only apply to the specific community where you added them.
Community Photos
Now you can add up to three photos to represent your community (we always recommend adding at least one community image). This can be a photo you've taken, or any professional image you own the rights to use. Simply click the Add Image link to upload a community photo.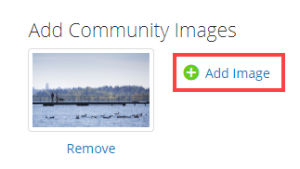 For best results choose an image with a landscape orientation (horizontal), rather than portrait orientation (vertical).
SEO Settings
The last step is to add the SEO title and Meta Description for your community page, which is great for SEO! When you're finished, click Save. Learn more about SEO titles & descriptions

To edit an existing community click the edit icon in the Actions column. To remove a community click the delete icon.