You can manage a contact's address in their contact record - whether it's a seller's listing address, or a past client's mailing address. For HouseValues.com leads, the address will be automatically added, along with the estimated value.
Add an Address
To add an address, click on a contact, and then go to the Details tab. Then click the Add Address button.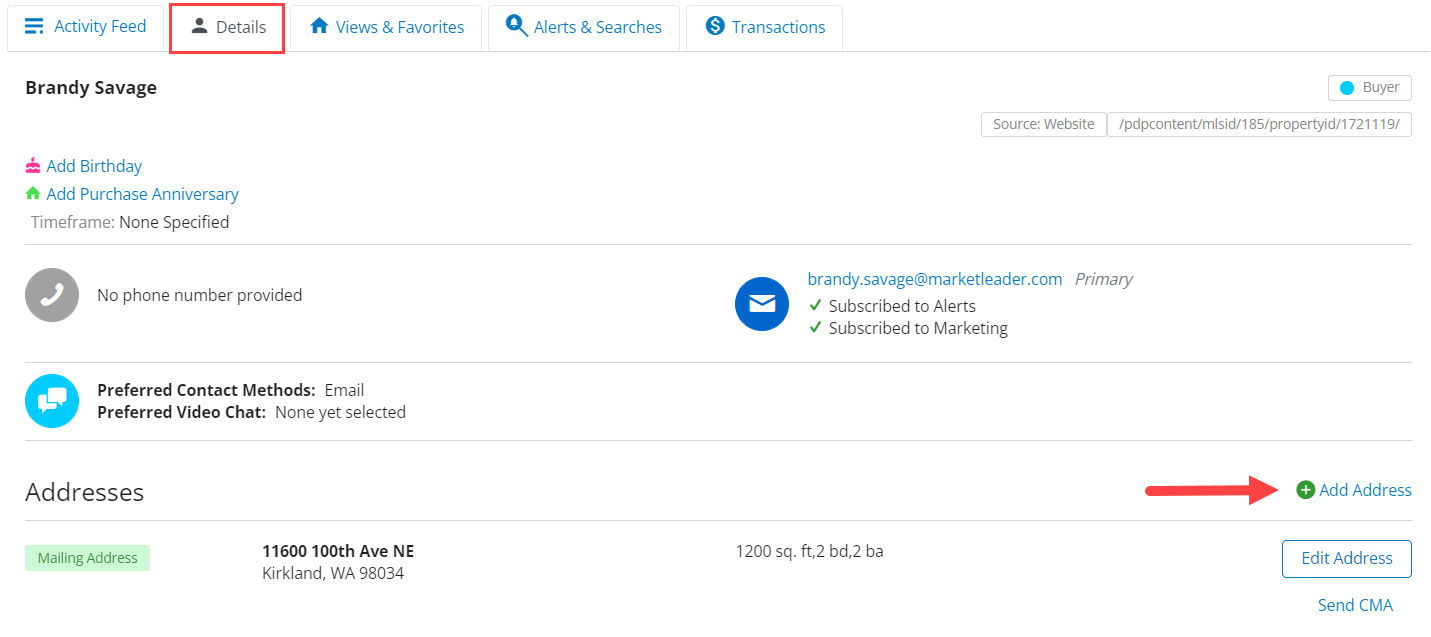 Here you can add the address and property details, including the contact's relationship to the home and your estimated value of the property.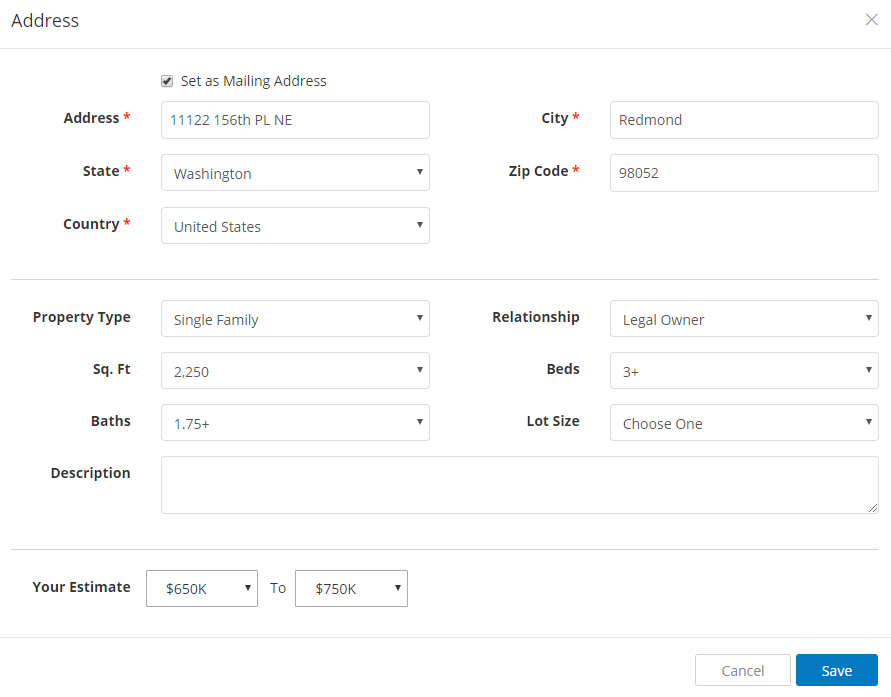 Be sure to click the Set as Mailing Address box, even if it's the only address for your contact. If you're adding multiple addresses for a contact, check this box for their primary address.

If the Mailing Address box is not checked, the address won't export, so as a best practice, we always recommend checking this box for a single address.
Edit an Address
To edit an address, click the Edit Address button in the Properties tab of the contact record.