Quick Text
Email Quick Text are pre-built message templates that you can create in advance, so you'll be able to respond to your contacts more quickly and efficiently. You can create Quick text emails or Quick Text text messages that you can use in the mobile app.
To create new Quick Text templates, select Email Settings from your Admin menu. Then click Email Quick Text on the list on the left. and then click the Create New button.

Give your template a title (the title will not appear in the message). To make your templates appear at the top of your list, simply add a few spaces before the title. Then add the body of your email and click Save.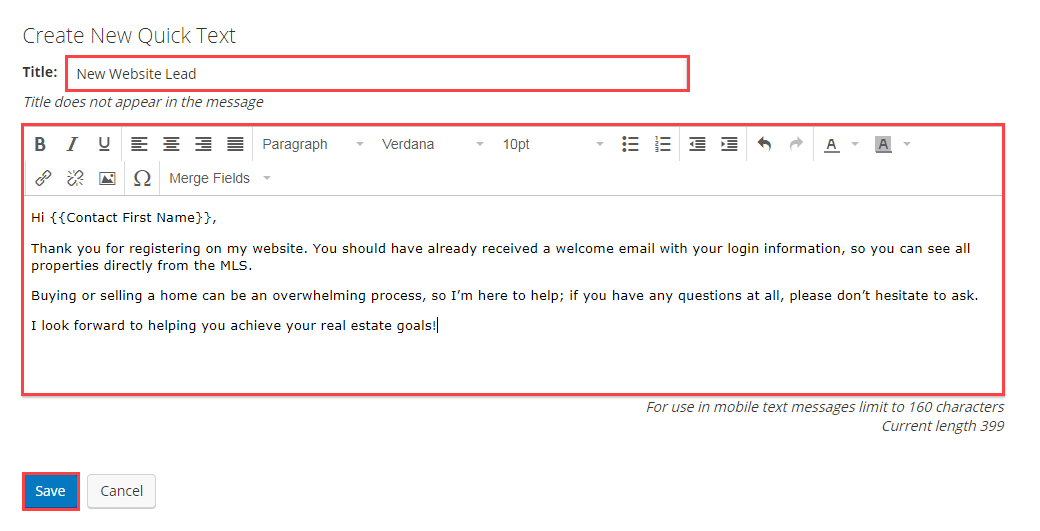 When creating quick text, save your template with contact mail merge variables so they include a personalized salutation. Learn more
When creating text message templates, be sure to keep under 160 characters.
Edit Saved Email Quick Text
To view, edit, or remove a saved template, select a template from the drop down menu.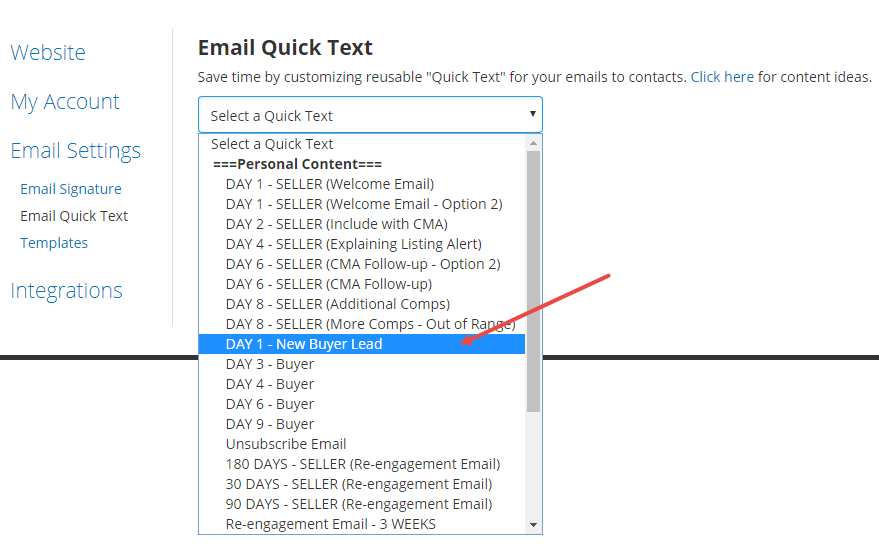 Now you can edit and format the existing text. You can also delete the template here as well, just click the Delete button. Once you have made your changes, click Save.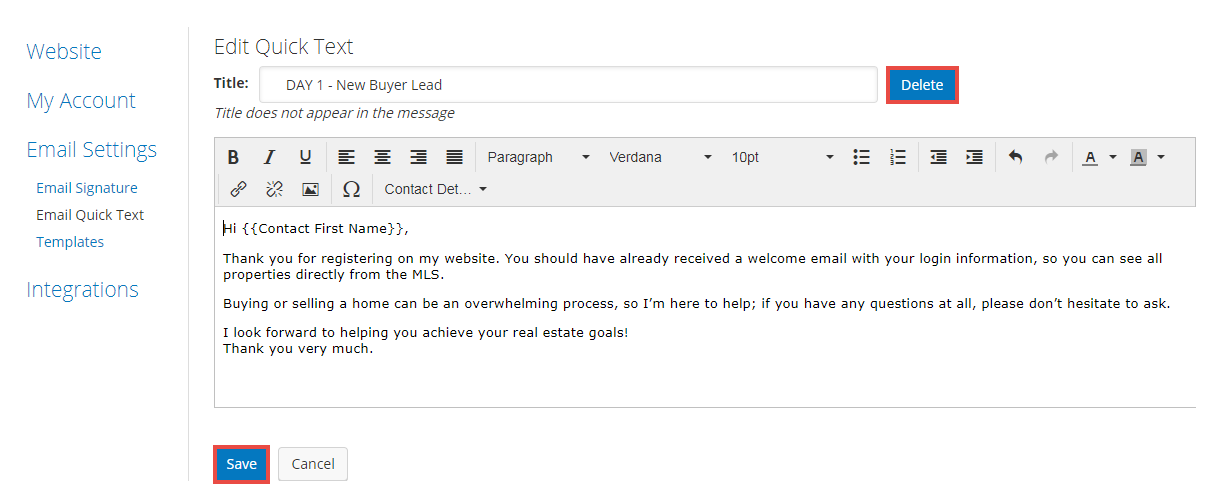 Sending a Quick Text Email
When composing a new email, simply expand the drop down for Quick Text and you'll see a list of your saved templates. Then click the template you'd like to use.

In the Market Leader mobile app, click the Quick Text icon.
The text will be inserted into the email; you may have to clean up some extra spaces or formatting. Then just add recipients and send!
Sending a Quick Text SMS Text Message
You can send Quick Text as text messages in the Market Leader mobile app. To send a text message, tap the text icon from the contact record.
To insert your text message template, click the Quick Text icon.
Once you tap Send, you'll be taken to your phone's text messages to finish sending your message.
Additional Helpful Tips
There is a 2,000 character limit per Quick Text email, and a 20,000 total character limit per email
There is a 160 character limit per Quick Text text messages.
We recommend saving separate Quick Text templates for text messages to ensure they are not over the 160 character limit.